If you'd like to share some kind words and smiles, please ask our front desk staff for a comment card at your next appointment. We'd love to hear about your experience!
---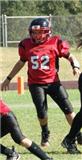 "I go to Dr. Hood because he is the best orthodontist around! They treat me with great respect. They give you the best treatment and have video games to play while you wait … however, you never have to wait! They have cool colors for your braces, and you get to pick colors that fit you. If you are hurting, they help you and are available if you have an emergency. If you get your braces caught on your face or a bracket broken, they are always available to help. Dr. Hood's office is the place to meet your orthodontic needs!" — Dillon M.
---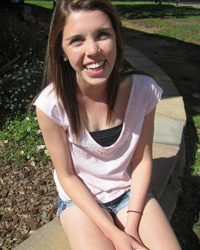 "Dr. Hood and staff are all so nice and caring. During my four years of treatment, I never viewed my orthodontist appointments as just 'doctor appointments,' but rather opportunities to catch up with all the staff. They greet you with a friendly 'hello' and use their precise skills to give you a glowing and beautiful smile. I couldn't be happier with my results, and am so glad I chose to go with Dr. Hood. Thank you so much, Dr. Hood and staff! You guys are the best!" — Kaila R.
---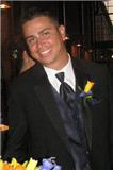 "Working as a sales professional, first impressions and the ability to socialize are tools of the trade, and smiling is very important. Before I saw Dr. Hood, I was very insecure about my smile. So much so that I would catch myself talking to the side so that people would not see my teeth.
"Dr. Hood has not only straightened my teeth, he has reestablished my confidence, which has helped me feel even more comfortable amongst my peers. From the beginning, I never wanted to get braces, and even though it was more time-consuming for Dr. Hood, he accommodated me with Invisalign®. He and his staff do an amazing job of making you feel comfortable, and treat every single patient as if he or she is the most important person to walk through the door. Over the years, I have come to view Dr. Hood and his staff as not just another orthodontic clinic but more like family members." — Mike C.
---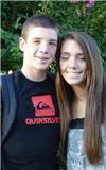 "Being a patient at Dr. Hood's office has been a great experience. Every appointment is quick and easy. The staff is the best. They are really friendly, and when I am in the chair, I feel like I am the only patient in the office." — Ben S.
"Most kids want to avoid having braces. I was one of them at first. However, Dr. Hood and his staff made it a great experience, and I always looked forward to my appointments. It feels great to know that I can smile and laugh with straight teeth." — Sami S.
---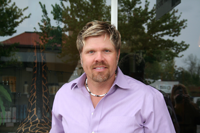 "Dr. Hood and his staff are amazing. From the minute I walk in, I am happily greeted and seen promptly. The office is clean and comfortable, and the entire staff is friendly and professional. I am impressed with the results that I am seeing with Invisalign and I would highly recommend Dr. Hood for your orthodontic needs." — Vince H.
---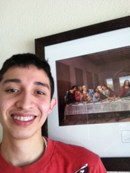 "Dr. Hood's office is amazing! Everyone is friendly and nice. There is hardly ever any waiting and they treat you very well. It's great to see that the doctor does a personal check each time I go for an appointment." — Aaron L.